A landscape is not a static entity — as your circumstances and lifestyle preferences change, it evolves and grows with you. And sometimes you have to live with a design before deciding you need something more…
All of our maintenance clients have access to our enhancement crews, so getting that fresh, new look for your landscape is easy — and there are plenty of ways to refine your space, forging an even deeper connection with nature.
You can choose from a variety of landscape upgrades and lawn & garden enhancements.
Here are some that will have the biggest impact, taking your property to the next level.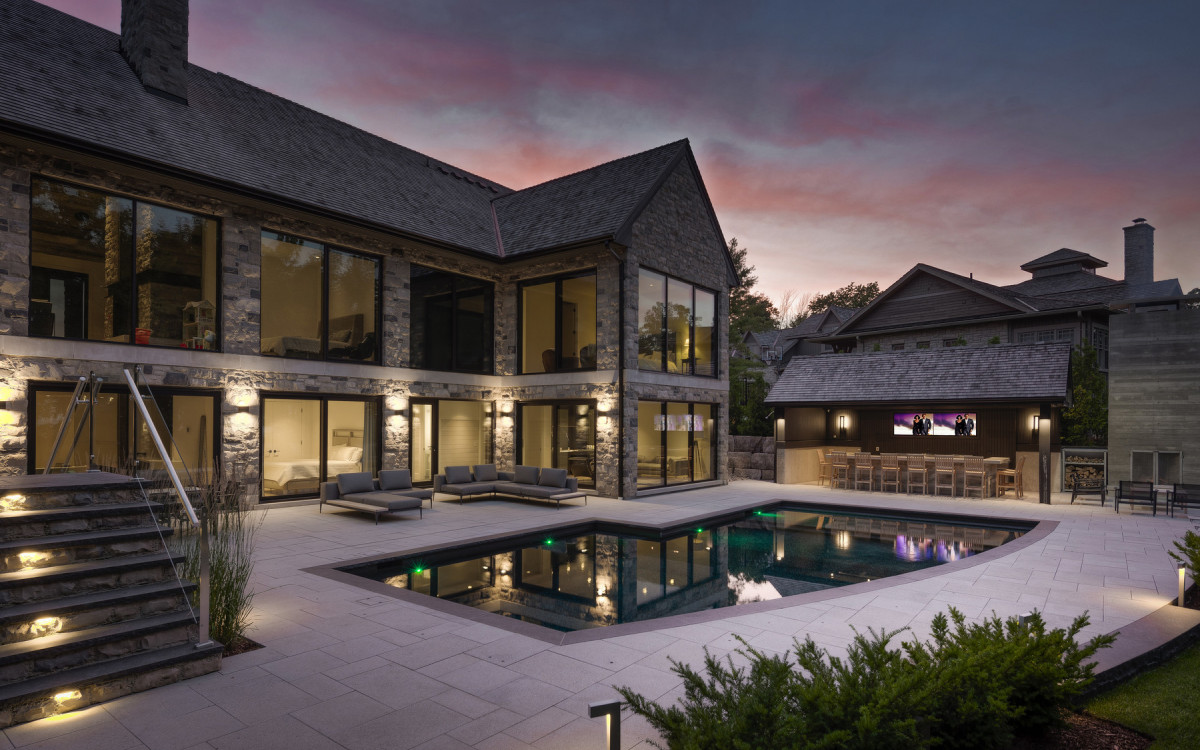 1. Light up the night with landscape lighting!
Landscape lighting is a feature that's often overlooked, but it's the best way to squeeze in a few extra hours outside. Without the benefit of streetlights, it can get pretty dark once the sun goes down!
Lighting up the landscape makes it look almost magical while being purposeful at the same time.
In addition to a warm and inviting atmosphere, it also provides a level of safety and security — if you're going to be walking around your property after hours, you want to make sure not to trip and fall down the garden steps! (And then there's that uneasy feeling you get when you stare out into the darkness, trying to figure out where that strange noise is coming from…)
There are many options when it comes to lighting too — some outdoor lights come with a dim feature, so you can set the mood for a romantic evening with your significant other or provide plenty of light for an after-hours party with your friends and family.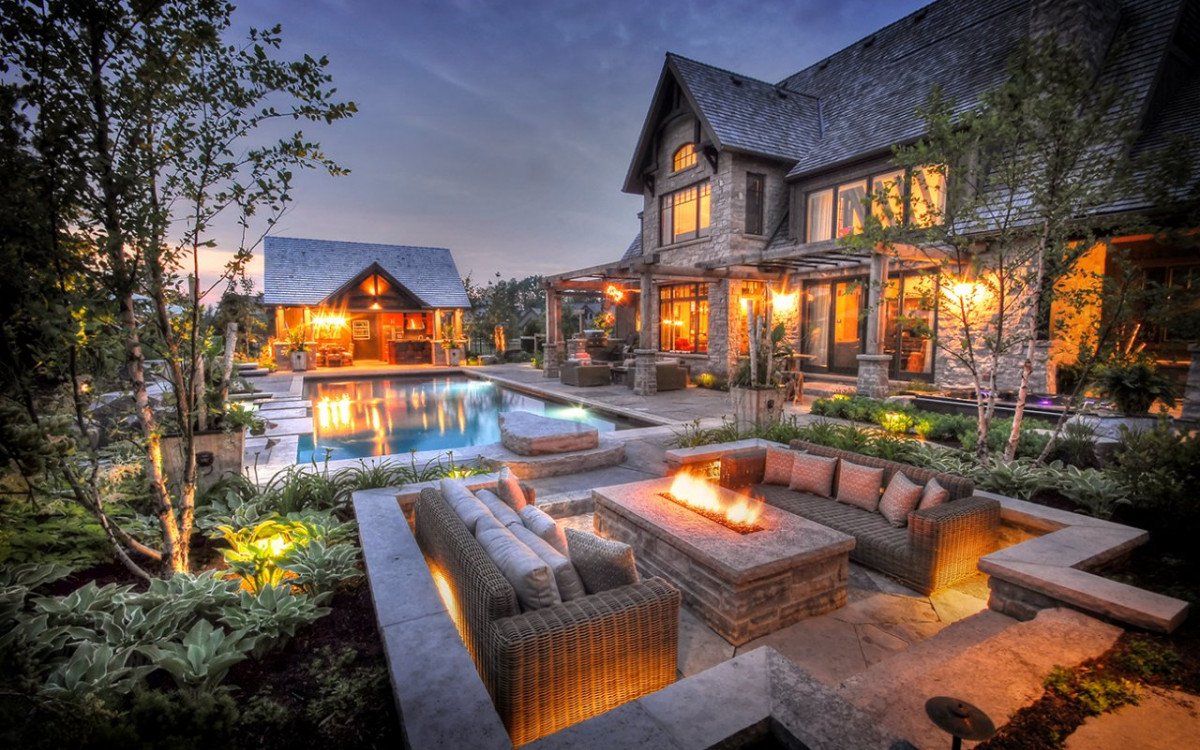 2. Gather around the fire!
People love to gather around a fire. Adding a fire pit, fireplace or other fire feature to your landscape is sure to bring people together — imagine relaxing in your backyard with your loved ones, drink in hand, watching the flames slowly turn to embers.
3. Enjoy a soothing soak!
Whether you enjoy soaking in a hot tub alone while you gaze at the starry skies or relaxing with friends while you sip a glass of wine, adding a hot tub or spa can make any backyard feel like a luxury resort.
4. Define your outdoor living space!
Not enough seating area? Our enhancement construction crew can build you a patio by the dock so you can see the sun set over the bay or give you extra space to lounge and entertain by the house.
And if there's an area on your property that gets a lot of foot traffic (and is starting to look a bit like a "cow path") you can make it look much better by covering the area with a walkway or stepping stones.
Existing patios and walkways can be refreshed and repaired with polymeric sand and pressure-washing.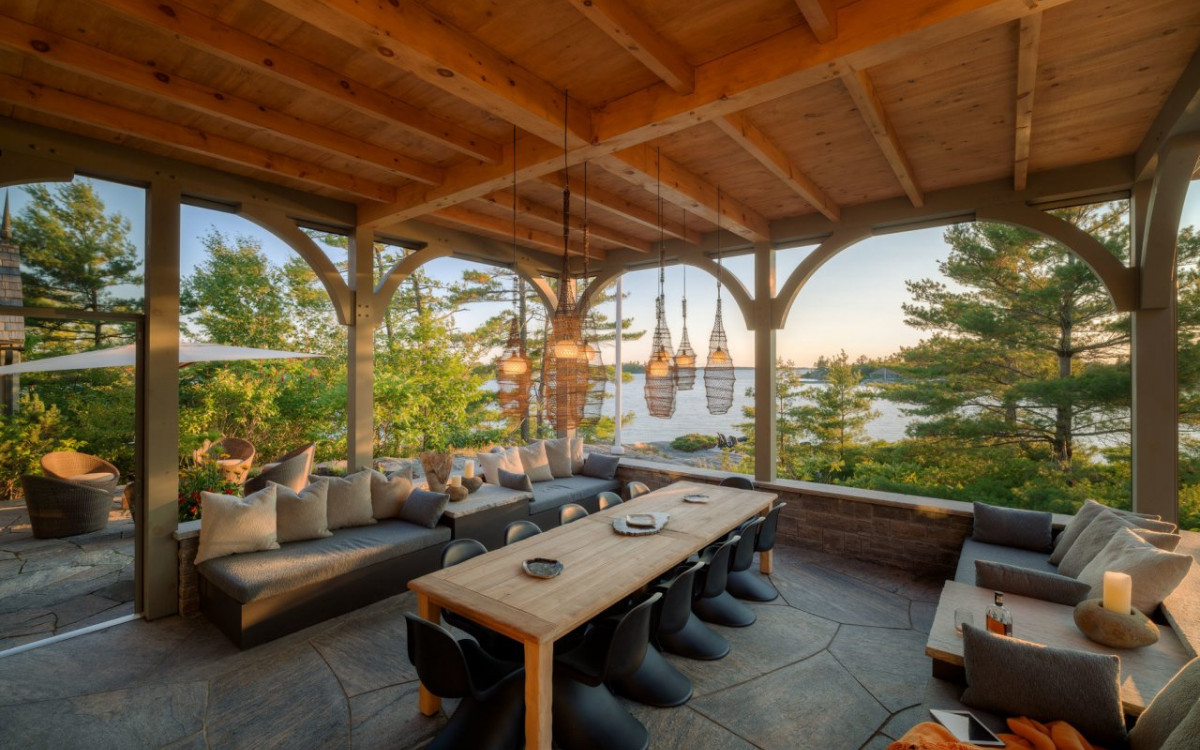 5. Cook up some memories!
If you find yourself spending a lot of time entertaining outdoors, just having a barbecue on the patio might not be enough — maybe it's time to add an outdoor kitchen.
It can be a bit of a pain to haul everything outside to the grill — then having to run back to the house because you've forgotten to bring an essential ingredient. An outdoor kitchen lets you keep everything you need exactly where you need it, leaving you free to socialize outside with your guests instead of being stuck inside doing meal prep by yourself.
Outdoor kitchens can be outfitted with all sorts of cool features such as pizza ovens, wine coolers or even kegerators — now that's the way to party!
6. Take care of drainage issues to maintain a healthy landscape.
Poor drainage can cause a lot of problems, both to your property and your home. The best way to protect yourself from water damage is to make sure your property is properly graded and keep your irrigation system maintained and running efficiently. 
Having a smart irrigation system can take all the guesswork out for you.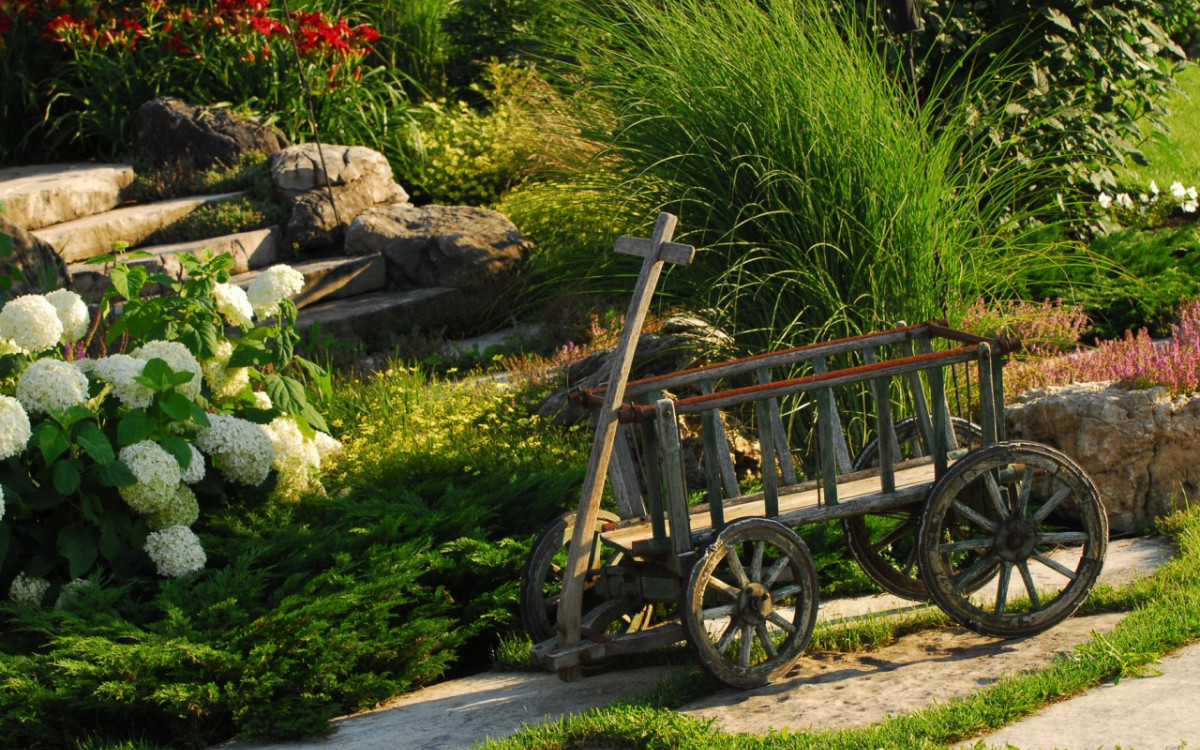 7. Expand your gardens.
Gardens are places where you can soothe your senses and feel truly connected to nature — they soften the hard edges of patios, decks and walkways and provide pops of beautiful colour around your property.
You can add trees, shrubs and perennials to an existing flower bed or create an entirely new one — there really isn't any limit. In my opinion, this is one instance where you can't have too much of a good thing!
8. Keep your garden neat and tidy.
If you want your landscape to look clean and tidy, we recommend regular pruning of trees and shrubs and adding a nice, thick layer of mulch to garden beds.
There are other reasons why mulch is so important too — it helps deter weeds, retains moisture, returns nutrients to the soil, protects your plant's root system and helps prevent soil erosion.
9. Add seasonal plantings and decor.
Perennials are the cornerstone of any garden design… but if you're looking for a garden brimming with colour it's best to include some seasonal annuals to the garden bed.
During the spring, this could mean adding pansies and other cool-weather plants, while in the summer months you might add colourful staples like geraniums and marigolds. Autumn is the time for flowering kale and cabbage, along with mums and asters.
Seasonal garden containers are the way to go if you want to add colour and elegance to your patio, deck or entrance.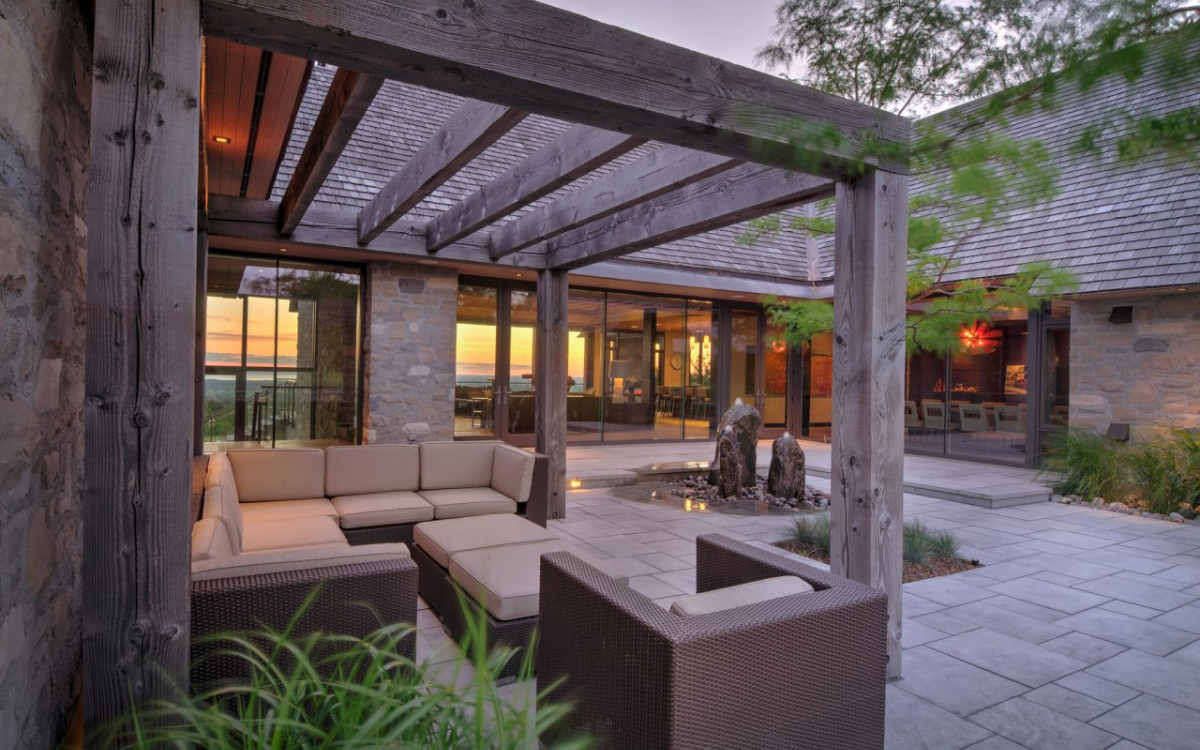 Ready to enhance your landscape?
At The Landmark Group, our enhancement crew is dedicated to serving our maintenance clients and no one else —  so you won't have to wait in a long queue before we start working on your project. If you'd like to talk to us about enhancing your property this summer, give us a call or speak to your account manager.