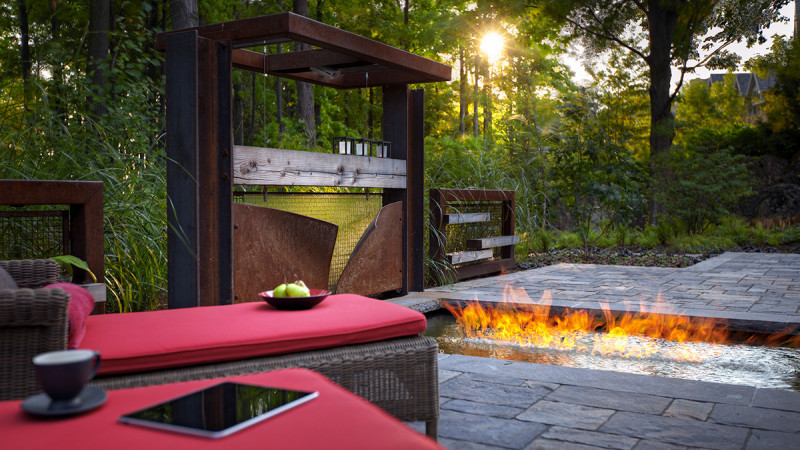 The first-ever water & fire feature of this sort in Canada — completely custom designed.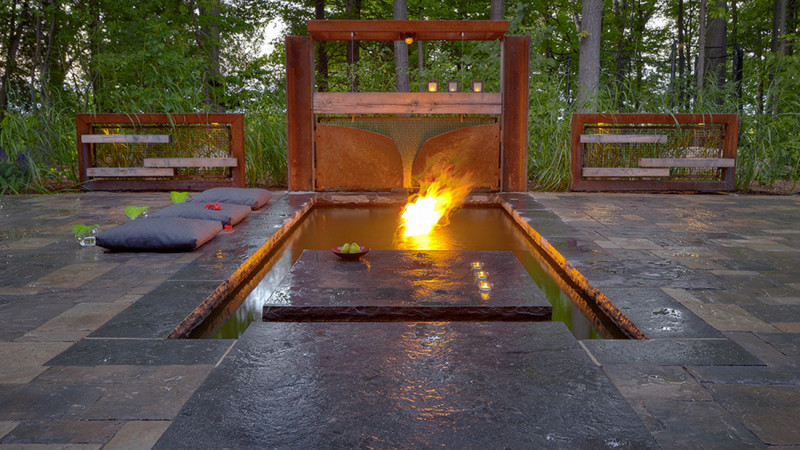 Extensive engineering and prototyping were required in order to build the custom water feature.
Bespoke stonework and custom steps were made on-site.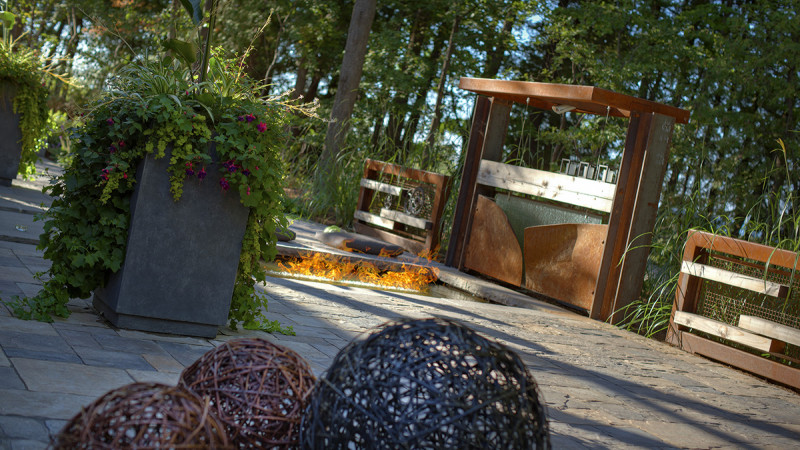 The entire pool was designed and built by Landmark, including all rebar & concrete work, plumbing, auto-fill valve, pumps and sand filter.