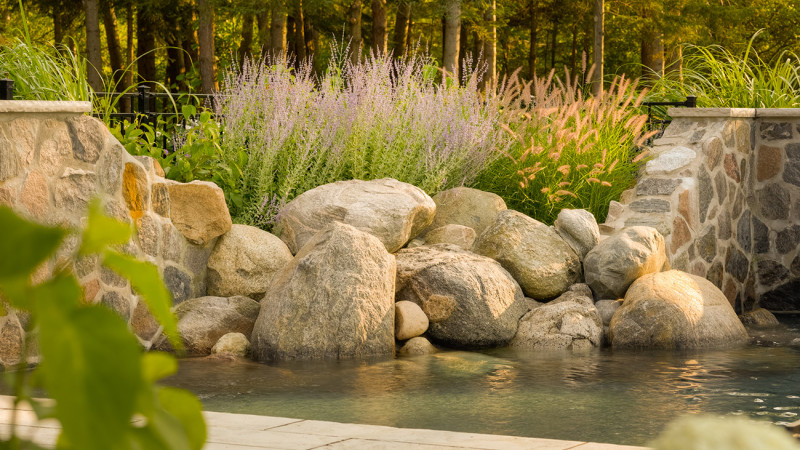 The unique pool design has soothing water features and appears to be built into a "collapsed" fieldstone wall.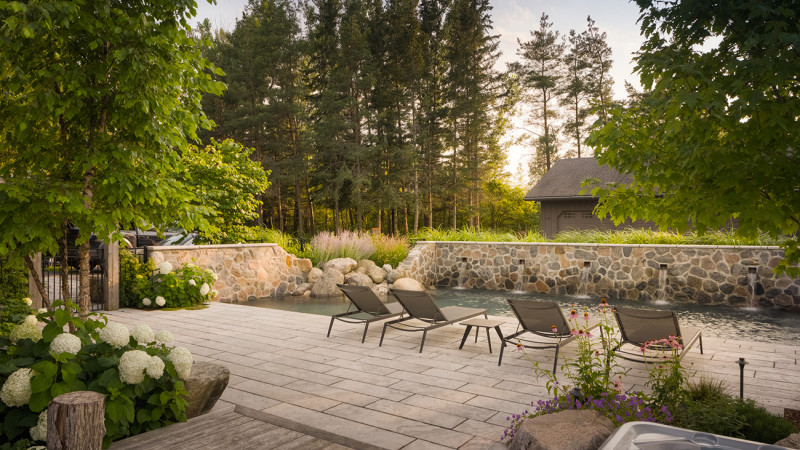 A natural stone patio and cedar deck provide a seamless transition from the house to the newly constructed pool area.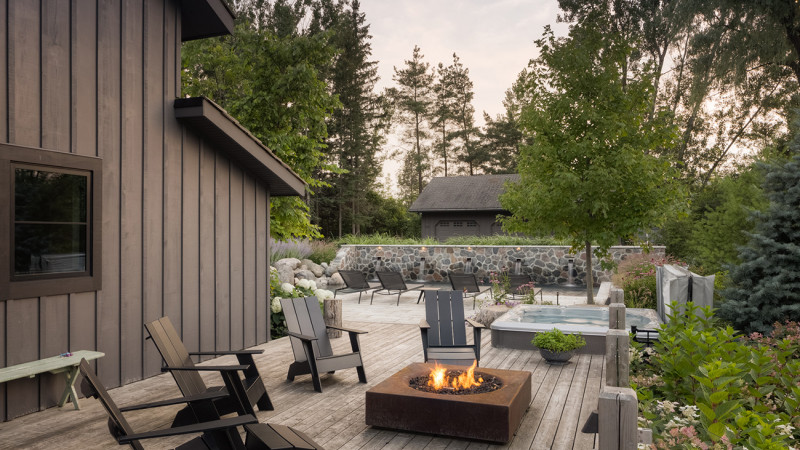 A sunken hot tub, gas fire table, and built-in metal kitchen make it easy to relax and enjoy the outdoors.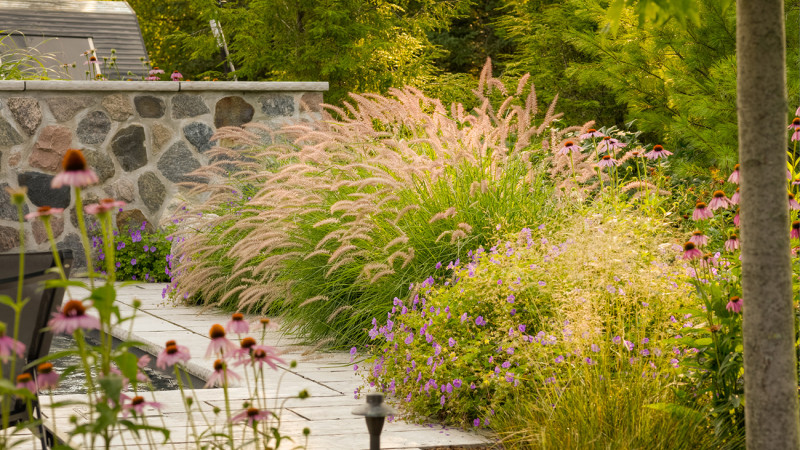 A subdued colour palette of classic plants transforms the surrounding gardens, enhancing the feeling of tranquillity.